To get a taste of our diverse range of events, take a moment to see these photos. From cozy social drinks that foster friendships, to enriching study trips that expand horizons, and formal events that give the oppurtunity to explore possible career oppurtunities, our gatherings cater to every facet of you interests. These photos offer a glimpse into the vibrant experiences we curate this year!
Detour @ Het Nieuwe Instituut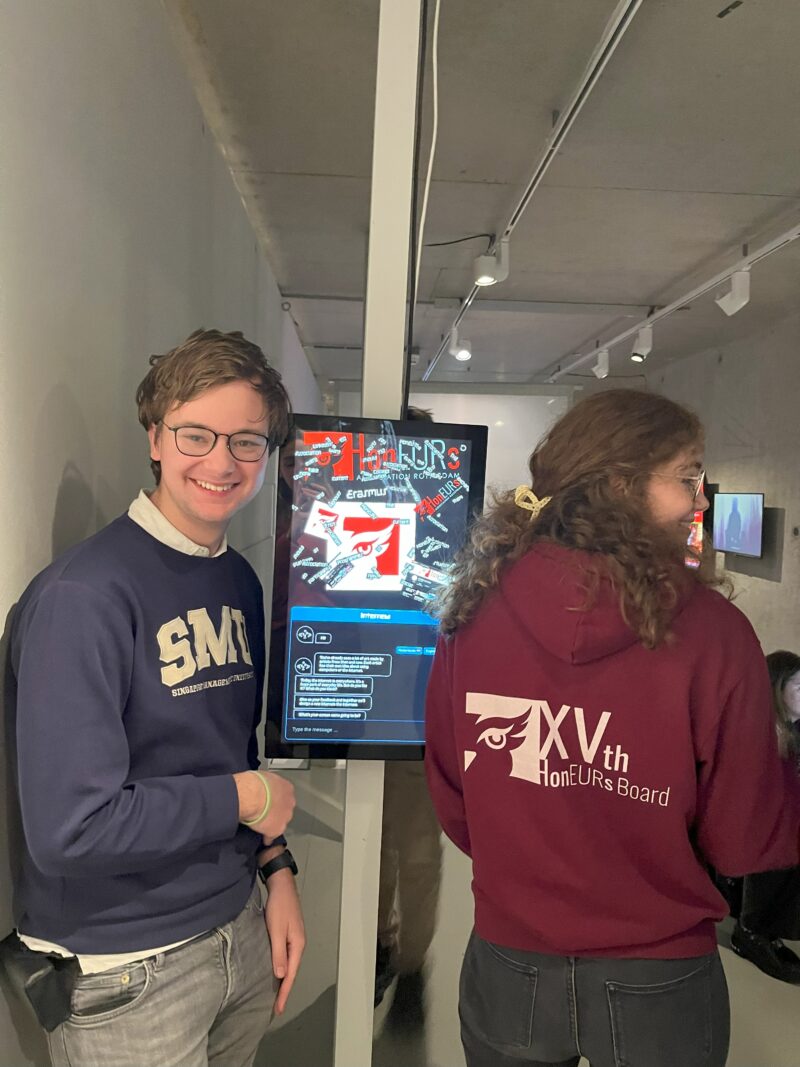 For Wellbeing Week, we visited the Museum Het Nieuwe Instituut, taking a detour into the world of pioneering digital art. The exhibits provided a unique blend of inspiration and relaxation. Engaging in a hands-on session, we created our own art, fostering creativity and enhancing our overall sense of wellbeing.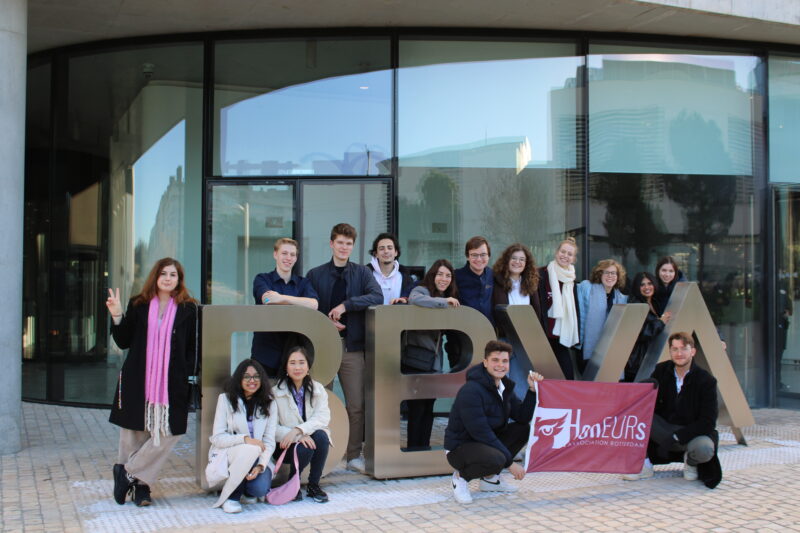 Our study trip to Madrid was a vibrant mix of education and enjoyment. We explored the world of finance at BBVA and gained insights at IE University. The festive season added magic to our experience as we wandered through Christmas markets. Thrills ensued as we tried axe throwing, and serenity found us in El Retiro Park. Madrid left us with a treasure trove of memories and learning.
We had a delightful time at Regina Rotterdam for our November drinks. Great company, good vibes, and a memorable evening!
Pizza Night with a Slice of Politics
As the upcoming elections drew near, we felt it was crucial to engage in conversations about politics. Gathering together over a shared love for pizza, we were treated to inspiring presentations by Carline van Breugel and Devika Partimann. 
Welcome Back Drinks 2023 / 2024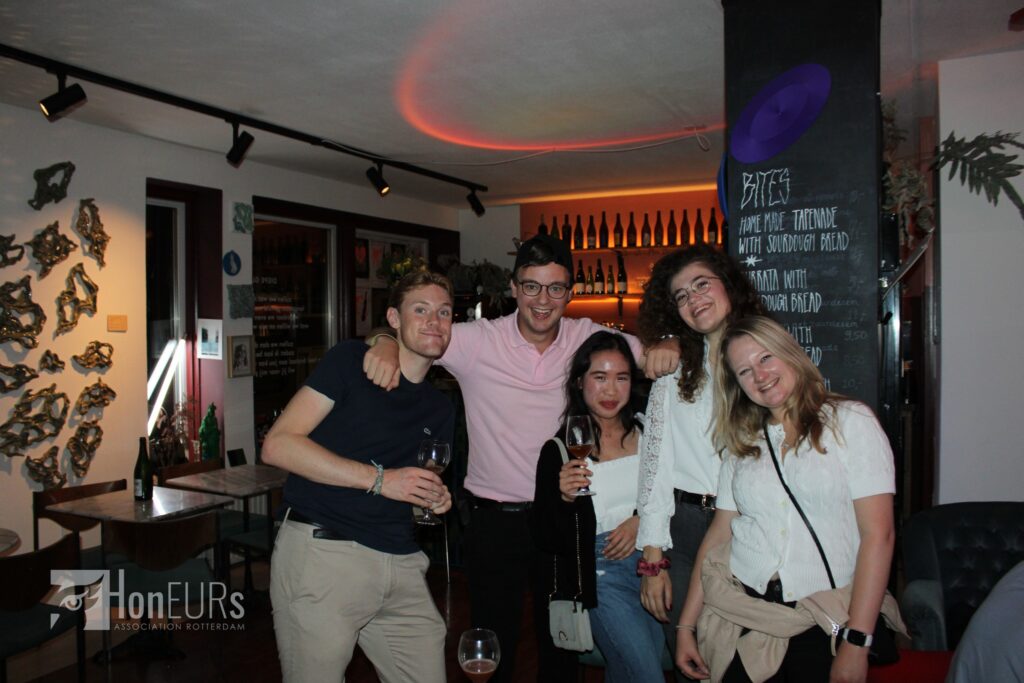 This year we are raising the bar!! That's why our Welcome Back Drinks took place @ RAISIN the bar. We had an absolute blast. It was delightful to see both familiar and new faces, filling the air with laughter and cheer. We are looking forward to seeing you at future HonEURs events!
To see all the lovely pictures, click HERE.